A Canadian Educational Experience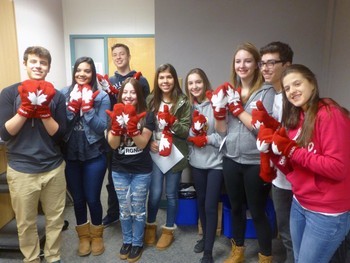 What we offer:
Academic excellence in a safe and caring environment.
A complete Alberta Education curriculum education based on teachings of the Catholic-Christian faith.
An emphasis on learning English.
ESL program support in all schools at all grade levels.
ESL support in Math and Science.
Post-secondary entrance preparation.
Online courses through St. Gabriel Online School.
Advanced placement programming - higher level courses.
Complete athletic, fine arts and language programs.
Many extracurricular opportunities.
A Homestay program that includes carefully screened homestays, a local homestay relationship manager and school-based coordinators available to support students.
Outside school activities in conjunction with Red Deer Public and Red Deer International Student Services Program.